Douglas L. House - Welcome to My Web Site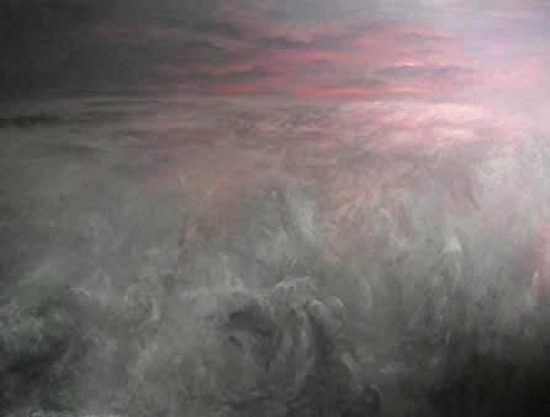 Lake Superior Sunset
Oil on Canvas 36" X 48"
I live only a few hours from Lake Superior and although I haven't been able to get back there for awhile, images of that lake just stay in my mind.
For this painting, Lake Superior Sunset, I was working from memory, thoughts and ideas. I was seeking to combine a blend of impressionism and abstraction. In doing so, I used the distant serene feeling of sun seeping through a cloud filled sky, then moved through the softness of the mid range waters to the more dynamic, turbulent, powerful and chaotic feeling of the movement of water we often see on oceans or other large bodies of water when we move into close proximity.
The sky and the sea are one, they are simply reflections of each other.